Accommodation & Prices
Close to Nature & Comfortable
Love of nature is the credo that outshines everything else in the Belvedere: not only in our natural cuisine, but also when it comes to accommodation. Our Bio-Apartments, Bio-Chalets and Bio-Suites are marked by a relaxing and cosy ambiance. The high-quality amenities provide for all modern conveniences and the timeless country-house style with plenty of wood creates a warm feel-good ambiance. Cosy room all to yourself or spacious apartment for all your loved ones – here at our place you will feel at home!
Located between the forest and the lake, our hotel is a fantastically relaxing place. With panoramic views of the surrounding mountains, the picturesque Schloss Waldeck castle and the Edersee lake, the Hotel Belvedere is a real home-away-from-home and a perfect starting point for exploration journeys of all kind. The fairy-tale-like GrimmHeimat, the place where the famous Grimm brothers lived, captivates its young and older visitors with a great variety – and with the unspoilt Kellerwald-Edersee National Park. Get out of your room and into a world, where time seems to have stopped!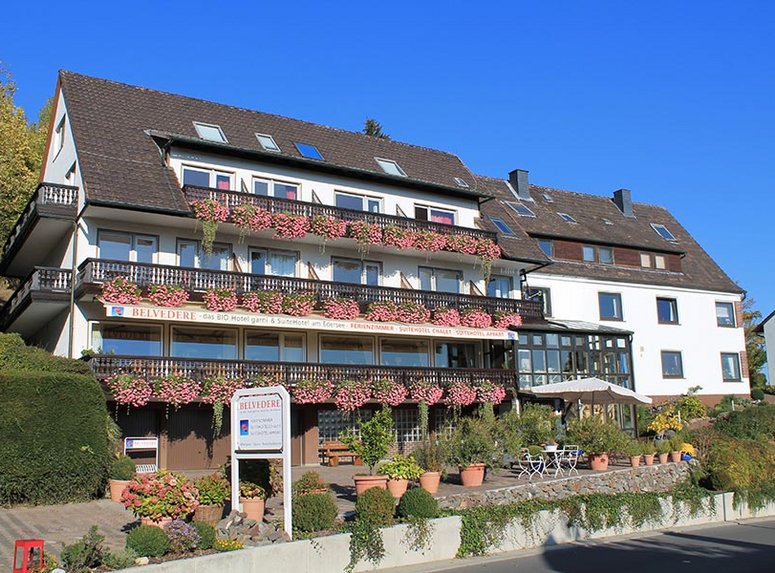 Spacious holiday rooms (single rooms, double as well as triple rooms) with TV, radio, telephone, shower and WC, timber floor boards and depending on the category booked with sunny balcony offering a panoramic view.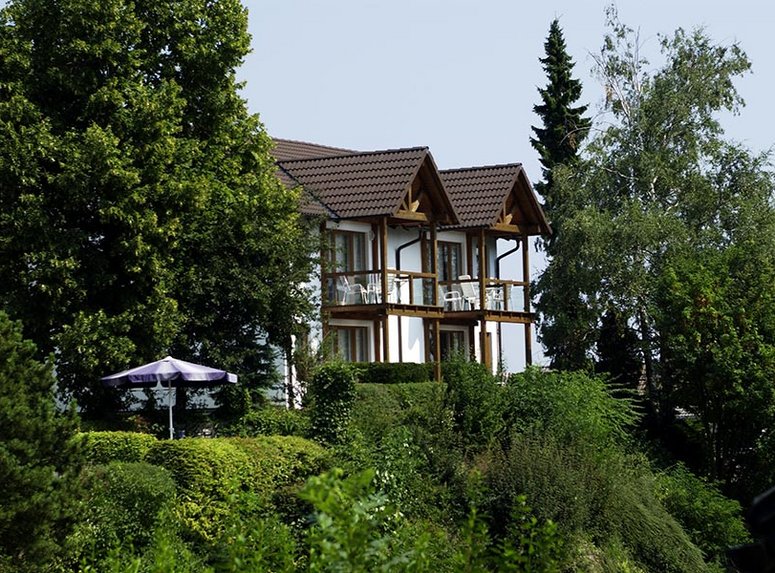 The small villa in our garden is in immediate proximity to the Hotel Belvedere. It sleeps 2 – 4 persons (45m²), entrance area, living-cum-bedroom with panoramic lake view, TV, radio, telephone, fax connection possible, bedroom. Kitchen with oven and dishwasher, shower/WC.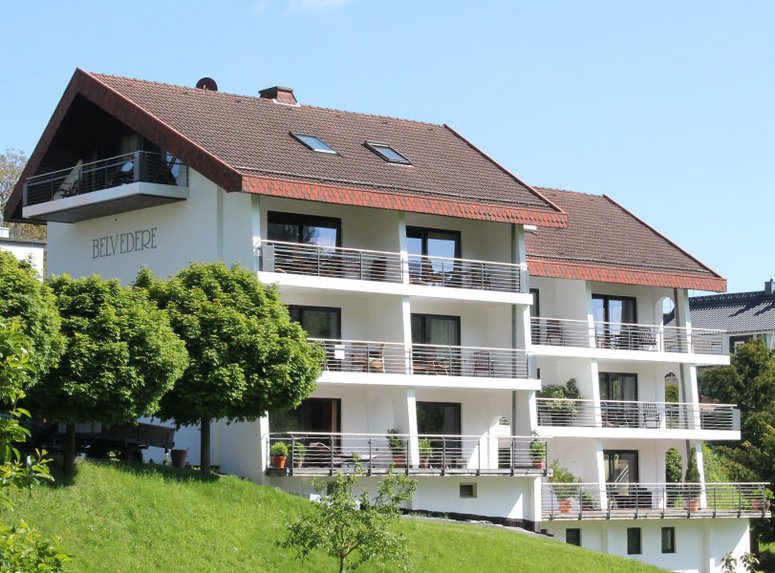 Suites & apartments for uncomplicated and peaceful holidays close to nature. Junior suites and suites that can also be booked as apartments from 33m² to 84m². Spacious and sunny balconies and fantastic panoramic views of the UNESCO Kellerwald-Edersee National Park.